For more than 35 years, HomeostasisTM has been dedicated to serving the health needs of Canadians with Knowledge, Care, Integrity and Service. Specializing in homeopathic remedies and integrative medicine, our quality remedies are available through homeopathic practitioners and selective remedies directly to our customers to help establish and maintain good health.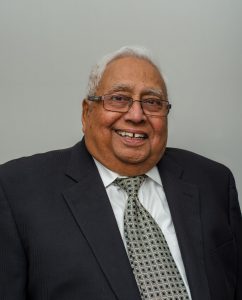 Our roots
Homeostasis is a line of premium quality Homeopathic remedies manufactured in Canada. The formulations in this line have been compounded and evaluated in clinic for the last 25 years by Dr. Manohar Sood, a well-known, internationally trained homeopathic practitioner. He has been a registered Homeopath by the College of Homeopaths, Ontario since April 2015. He is also the co-author of Complementary Medicine – A Ray of Hope to Achieve Wellness.
Dr. M. Sood's collective expertise and experience is captured in a comprehensive line of homeopathic remedies that spans traditional formulations to non-traditional, complex combinations.
Each homeopathic product is carefully compounded in a site-licensed facility and the quality of each remedy is assured through rigorous quality control process that includes raw material qualification to final release of finished product.
Ensuring the highest level of quality
Our quality program for the manufacture of homeopathic remedies is very stringent. The quality process is controlled in terms of the quality of original materials, protocols for manufacturing and qualified personnel.
Highly trained homeopathic technicians produce each mother tincture under a laminar flow hood that prevents cross contamination. Each subsequent dilution of the mother tincture is conducted in accordance with written procedures. The mechanism of potentization is strictly controlled in terms of frequency and intensity.
Regardless of the final pharmaceutical dosage format (dilution, pellets/globules, tablets, or ointments), each homeopathic remedy produced by Homeostasis is submitted to our rigorous and comprehensive quality system prior to shipment to insure that the product you receive is of the highest possible quality.
There are very few homeopathic manufacturers in Canada and Homeostasis is proud to be part of this select group of companies. Please contact us directly about any quality questions related to the manufacture of our homeopathic remedies.